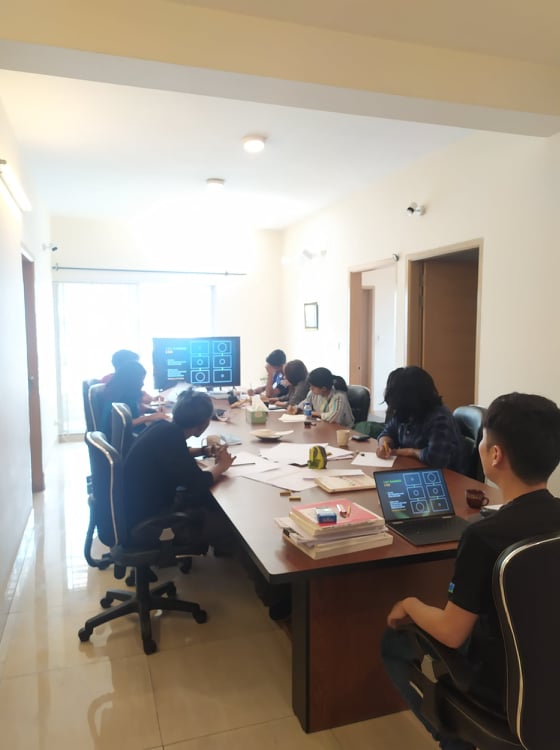 Studio PADMA was started from 2014 as a media production studio and established Studio PADMA Ltd. at 2020 as an animation production company in Dhaka, Bangladesh by Shunsuke Mizutani from Japan and Motaleb Rahaman Akash from Bangladesh.
Studio PADMA Ltd. aims to contribute to education and development in Bangladesh through animation and associated digital content.
In the past, Studio PADMA Ltd. has undertaken animation productions for Bangladeshi, Japanese, Chinese and international companies.
It also runs a short film festival as the local organiser for the Bangladesh region of DigiCon6 ASIA, organised by the Japanese broadcasting company TBS, from 2022.
This is for the development of the media industry in Bangladesh, and we have participated in international film festivals in Japan with the 2022 winners.
We are also BASIS member from 2020 in Bangladesh.
Our Brand Logo was Changed at 2023